Get safety & consistency
with
real-time monitoring

and


automatic updates

for npm dependencies.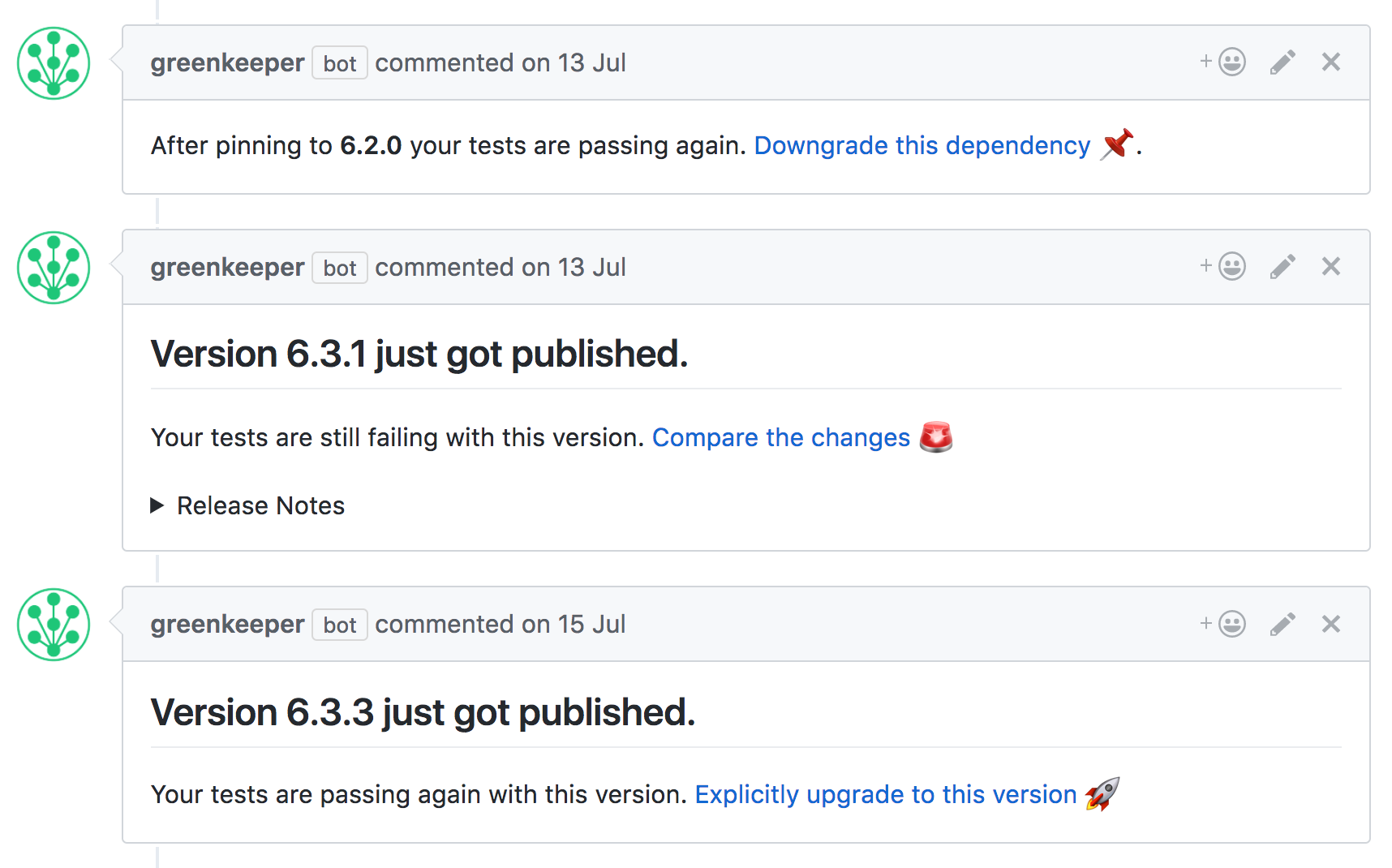 Who's using Greenkeeper?
About 10000 projects on GitHub,
among them a few well-known Open Source-projects:
We use it ourselves for Hoodie, and naturally, Greenkeeper keeps itself up to date, too. If you're still on the fence: Greenkeeper is officially recommended by npm!